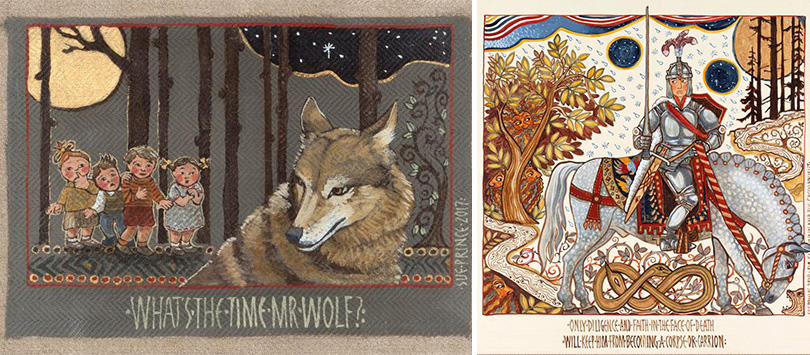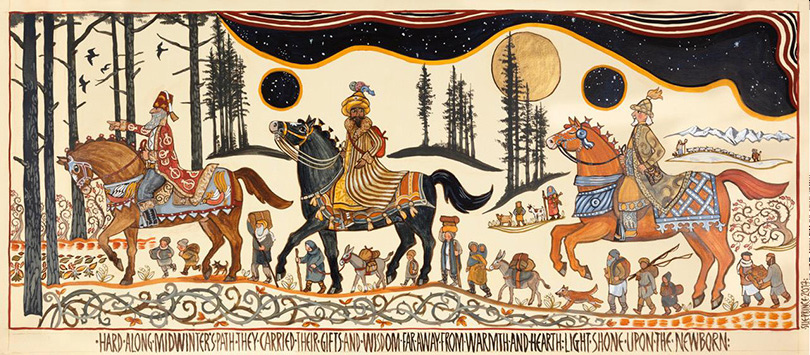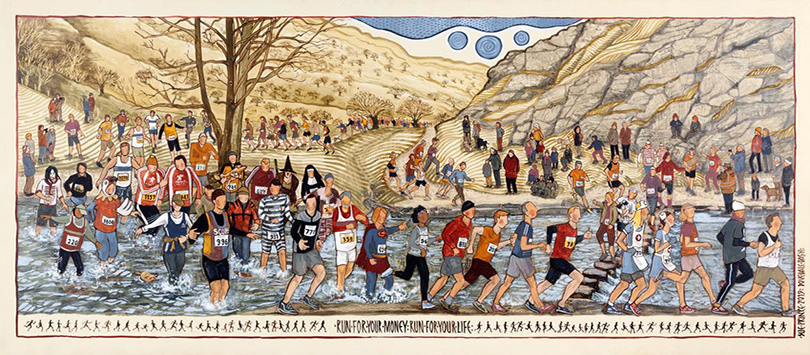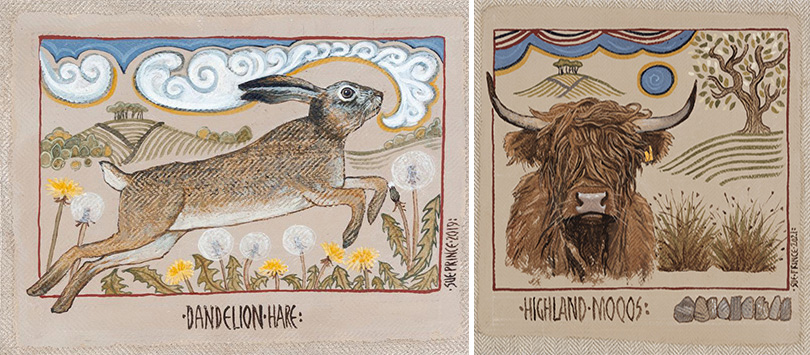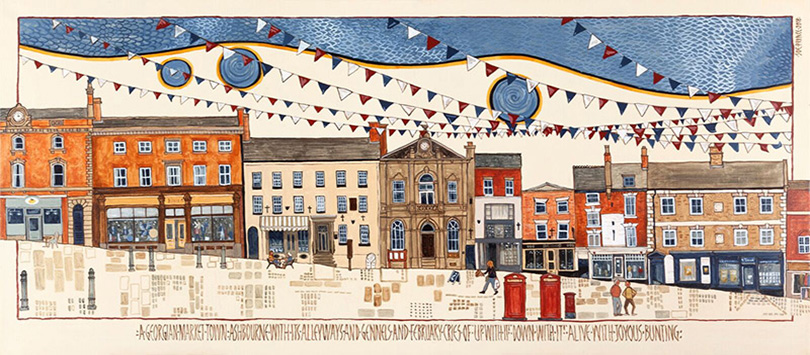 Be inspired…
Find a selection of greeting cards, prints, books, gifts and originals.  Having illustrated books for many years, I discovered Swedish folk art in 2004 and found my voice!  At last I could tell my stories through paint- actually, egg tempera paint…. read more.
I just had a thought…
If you would like to buy for a loved one, The Isolation Chronicles Book one or two (£34 + P&P) Or both books (£60 + UK P&P) or anything else! I could send it directly to your recipient, nicely wrapped with an enclosed gift card (free) chosen by you from my card collection. Let me know….
Keep in Touch
Click to keep in touch and receive a gift when you sign up to my infrequent newsletters.
My Values
I am a rural artist, working at Beechenhill Farm, my family's organic farm, in the beautiful Peak District National Park in the centre of rural England. I belong to Peak District Artisans who celebrate individual creativity and collective excellence.
My company is Beechenhill Artworks Ltd, registered number: 03583912 (England & Wales) Registered Office The Old Vicarage, 51 St John Street, Ashbourne, Derbyshire, DE6 1GP
I believe in:
Integrity – using skill and pure materials, true to the tradition
Honesty – listening hard and telling the stories I'm told
Respect – acknowledging the sources of my inspiration and knowledge
Quality – the best materials, linens and frames
Service – the best possible customer experience
Sustainability – reducing my impact on the environment